TimeChart, the best business process outsourcing services provider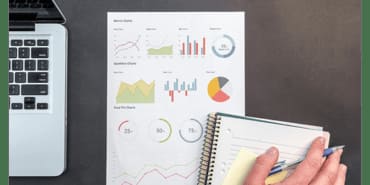 25-04-2020
The boom in business outsourcing and service industry is supported on the back front with dependable operations like cold calling and data center type of business settings. It is only because of a reliable data support and responsive calling that businesses are able to flourish and maintain their business growth models. Imagine an organization where these tasks are manually done; naturally the follow-up and the methodology will require more manual labor and more human resource. With TimeChart, a high performing time calculating software, managing these backend business outsourcing processes becomes a smooth operation sans the hassles.
TimeChart provides immense gains to your business outsourcing operations in the below ways-
Clean reporting:

Businesses have a complete set of teams that are dedicated to cold calling process. A large number of employees can log on to their virtual desks and enter the time allocated to their jobs in terms of hours. This way, not only is their attendance ensured but it also removes the need for manual reporting which could be at times, filled with errors and manipulation. Through this software, employees get the comfort of clean reporting.

Effective results:

With hands on software for organizing details, backend staff can fill in relevant details like name of the person, contact number, preference, and additional comments, if any. This helps the employees perform their calling tasks efficiently. One more advantage of this software is that any person can switch into another's role with perfect support provided by the organized data support.

Ease of analysis:

When every channel of information is properly managed, the result can be assessed easily for insightful decision making. At the end of the day or a weekday, the data can be analyzed to get effective insights about the process outcome. This further gives senior or middle-level management an easy tool for analyzing the performance of their staff members.

Effortless follow-up:

Staff members calling from backend are often lost in the heaps of data that goes before their eyes every day. When this data is being fed into the TimeChart software, a clean and managed look is achieved and the information is always accessible when it is needed the most. Instead of searching for the details all around, the staff can directly start their work with organized information displayed by the software.

Flawless performance monitoring:

It is almost impossible to keep a check on the individual productivity of each and every staff member. Performance monitoring becomes convenient with the seamless interface of TimeChart software. Managers can get a complete hold on the productivity of their employees and make changes and tweaks as required for achieving their business goals.

Zero errors and better accuracy:

The support of a backend software ensures that human errors are minimized and more accuracy is achieved when it comes to managing organizational data. This raw data could be further analyzed and used as insightful reports that play a dynamic role in decision making within any organization.
Bolster your business outsourcing operations and convert more calls into business leads with the TimeChart software.