Chase Impossible Goals with Our Analytical Software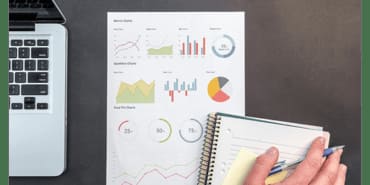 01-09-2020
Setting goals is not a new thing for any business, but how you achieve these goals is significant. Any organization can meet its short term as well as long term sales and marketing milestones when the strategy and its execution walk hand in hand. The age old practice of measuring the productivity on a manual basis, (which is often more biased and less result oriented) is more or less phased out. Taking its place is the technological brilliance of TimeChart that provides incredible value add to your bottom lines by inducing productivity, punctuality, and promptness.
Our tech solution provides a full stack of analytical tools to assist in your sales and marketing function. As you walk through every task and its implementation, you can see the number of hours each team member is putting in to achieve these common goals to propel your business.
How Timechart can bring dynamic improvement in your business?
Through its simple and user friendly interface, Timechart allows each and every staff member of yours to fill in daily timesheets. Here, a brief record about number of hours worked, the task performed, name of the person for whom the task was done and name of the senior person who delegated the task is clearly mentioned. This record is daily updated and whenever required, it can be extracted in the form of interactive reports. These reports give a clear perspective about achieved goals and the productivity of a specific employee working under sales and marketing campaigns.
Below are some distinct benefits that come with this software-
Timechart lets you analyze your organizational productivity:

Sales and marketing, both are quantitative operations. After all, the main motto of these operations is to improve on sales which later on transforms into achieving goodwill and a positive brand value in the eyes of your consumers. You can monitor the productivity of your sales and marketing teams through detailed reports based on employee productivity and team productivity.

You can make changes to the current sales and marketing methodology:

If you are not satisfied with the current methodology, you can make immediate modifications to improve on productivity and swap job roles among your salesforce and marketing professionals.

Future campaigns becomes more focused:

With measurable data in hands, you get the power and the insights to design strategic campaigns to improve upon the sales and marketing operations for your business.

You can set clear goals and assign number of hours for every employee:

You can delegate achievable targets keeping in mind the special capabilities of your key team players. Employees involved in sales and marketing campaigns can be assigned more specific job roles that could be analyzed over a set time frame.

Individual contribution can be better managed:

Using a software like Timechart removes chances of biased judgment. Better clarity is achieved when it comes to measuring employee performance. The human resources within an organization can be smartly managed when quantitative stats and hard data are available.
Say goodbye to uncertainty and welcome productivity into your enterprise structure with TimeChart. Call us to know how we can add value to your sales and marketing team with TimeChart.