Accomplish Strategic Goals Working With Your On Field Employees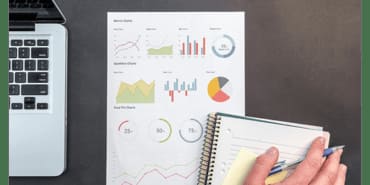 02-01-2020
Managing employees outside the office premises is a difficult task. If your business deals with off roll employees such as part-time service providers, consultants, architects, vendors, and even drivers etc., you will agree that it takes a lot of time and effort on the part of management to align their costs to efforts put in, and assess expected vs. actual outcomes. These issues can be easily managed with our time-tested time management software, TimeChart. It brings the right stack of tools for your business coupled with a convenient interface to record the time and the job performed by your outdoor employees. It gives a better view of their productivity and brings in more clarity about their contribution to your outdoor business projects.
How TimeChart Caters To Record Keeping For Off Roll Employees?
Through the innovative approach and seamless interface of this software, your outdoor employees can easily fill in details about the work done and time taken against their daily work report. Their work often requires longer hours invested in on site visits and market research. In case of drivers, the work is often fragmented, so a record preserved through TimeChart helps in getting a clear picture of their productive hours.
Why TimeChart Is Advantageous For Your Business?
No matter to which services or solution domain your business belongs to, there are ample reasons to support fruitful results of TimeChart for your organization.
Get a clear picture on this below-
Transparency in billing and reporting:

Due to inconsistent working hours, the manual reporting done by outdoor employees brings in an ambiguous picture of their productivity. With the convenient TimeChart interface, a better record of chargeable hours and the productive work performed can be maintained. This information can be further utilized for analytical purpose and for calculating chargeable hours in the month's payroll processing.

Better hold on project costing:

Due to a clear picture gained through TimeChart report, it becomes convenient for your business to calculate budget constraints concerning your business projects. The small and frequent number of chargeable hours could be grouped together at the end of the day through this software. At the month-end, payroll processing can be done effortlessly on the basis of this data.

Clear idea about outdoor employee's productivity:

When employees working on outside locales report their work details, it is not always clear to the managers how many hours have been spent in which work. Due to a clear and concise reporting software like TimeChart, accurate information can be fed into the company server and it is available anytime without the requirement of being physically available for reporting at the day end.

Effective monitoring of the outdoor resources:

The phone-based monitoring software helps in locating outdoor employees thanks to its location-tracking feature. Organizations can keep track of significant moves by their outdoor staff. Without having to accompany them at every location, managers get a clear picture of their work day right on their laptop or smartphone screen.
Remove ambiguity from your business and utilize your outdoor employees to their full potential – Call us and get a brief presentation on the value potential of TimeChart for your organization.