Be a Resourceful business With The TimeChar Human Resource Management Tools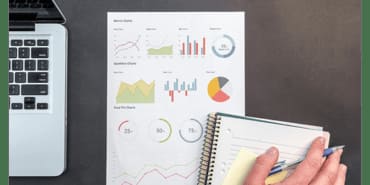 02-03-2020
One thing that bothers all businesses is – managing their staff's attendance minus the human bias. As the number of employees and branches within an organization increases, the complexity keeps on increasing exponentially, and attendance management becomes an annoying manual work for the human resource department. With loads of productive energy being wasted in this repetitive and nonproductive work at the very start of a business day leaves staff within your organization with an annoying mindset. Not to forget the consequences and personal differences arising due to favoritism in the attendance and reporting for some and negligence shown to others.
TimeChart Assures Convenient Attendance Management
With the inclusion of smart employee attendance software called TimeChart, daily employee attendance will become an easy task. Working through a phone based attendance protocol, this software recognizes employee's location and keeps track of his working hours. When you invest in an intelligent software like TimeChart for managing your human resources work, you assure steady growth and obstacle free daily operations for your organization.
How TimeChart helps Human Resource Managers?
People managing the human resource of your organization deserve the comfort of working conveniently and are required to maintain employee data in an organized manner so that it can be retrieved as and when required.
The list of benefits it brings to the department is very long but here are a few to get you started.-
It ensures sound data management:

Professionals working on the desk of human resource department deal with a lot of sensitive and personal information on daily basis. When this information is stored in paper files, manual errors do surface. But with supporting systems like TimeChart, things can be managed smartly, in less time and more confidently.

Protects organizational data in form of digital files:

Accidental fires, natural calamities, and other man-made disasters can cause serious threat to your organizational data. When this data is on paper, it is always prone to get damaged from accidents. Digitization of organizational data through TimeChart ensures that it is safe and a backup is always handy even when the main files have been lost or stolen.

Removes the need for maintaining heaps of paper files:

Bundles of paper files that are conventionally being used to maintain and store the employee records require considerable budget, manpower, and physical space. When digital files are maintained by your human resource managers, there is less expenditure on data maintenance, no need of physical space and it can be easily done with lower manpower and cost overheads.

Gives powerful support to your human resource:

Your human resource professionals become able to perform a variety of tasks when they have support in the form of a reliable TimeChart software. They can manage daily jobs via this software very easily and focus on other productive jobs for their remaining productive hours. This seamlessly translates into increased efficiency and high business opportunities for your business.
Let's come together and develop a flawless human resource management system and a convenient attendance managing platform for your unique business requirements in UAE with TimeChart.