Achieve Better Productivity While Working With Your In House Staff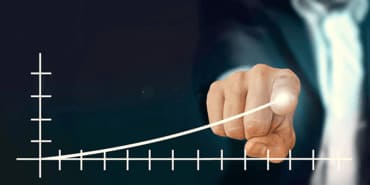 15-06-2020
Employee monitoring software
Businesses have always depended on their in-house staff for performing business operations. Although a majority of this workforce performs sitting behind their office kiosks, other than these, there are job responsibilities that require employees to go out on physical locations for fieldwork and execute business operations for their organizations.
The interlocking hierarchy and ambiguity in responsibility and reporting structure, makes it challenging for an employee to perform at full potential. However, when there is clarity of role and a clear data about every employee's productivity can be extracted in near real time, this difficult task becomes a breeze. And this is the exact value proposition offered by Timechart – your very own productivity accelerant.
How TimeChart boosts productivity?
This easy to install TimeChart software brings immense benefits for businesses as well as employees, depending on the structure of your organization and the type of projects undertaken. If your business is concerned with a service or solution catering to versatile job roles, Timechart can ensure that your growth remains unfazed even during tough times.
Some distinct advantages of this software for your in house staff comprise
Better delegation of job roles:

When each and every employee has to perform a different yet specific job role, the set guidelines and clarity on the job role helps a lot. Each one of them gets a clear perspective on their duties and roles concerning the in house operation or the field work.

Better assignment of responsibility:

Clarity of job role automatically translates into better understanding of responsibility among your employees. There is no need to repeat the same thing twice as they recognize their duties very well.

Clear insights about productive hours:

Through a dedicated time reporting software like Timechart, a better idea about the employee productivity can be gained. The analytical reports will be free of biased judgments and will only rely on the data being fed into the software.

Measurable project results:

Once you have insightful stats in your hands, you can check whether your project is going in the right direction. If required, amendments can be done firsthand to improve the same.

Transparency about out of pocket expenses:

Businesses often hire employees that are required to perform field jobs. Such jobs require out of pocket expenses which are later on reimbursed by the employer. Through a Timechart software, the information about such expenses can be easily reported to the senior authorities which can be reimbursed later on. It will also assist businesses in keeping a close check on the budget constraints.

Transparency in reporting to senior officer:

Employees working on their desks can easily convey their daily work report to their seniors, but this becomes difficult for those going out to physical locations. When a system like Timechart is in place, every employee can fill in their daily work report into it from anywhere. It also ensures that their job is being acknowledged by their supervisors.
If you are interested in gaining better control over your in-house and field staff then TimeChart is the best way to track their employees productivity and assess their performance as per the degree of value they add to your business objectives.