How To Generate Leads Online? Lead Generation in Dubai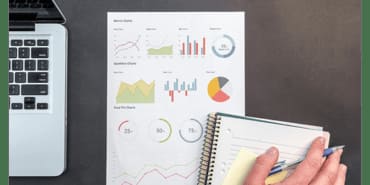 17-11-2022
Generating leads in Dubai online can seem daunting, but it doesn't have to be. In this post, we'll walk you through the basics of generating leads in Dubai online and give you a few tips on getting started. If you are look-ing for the best ways to generate leads online, you are in the right place. We've got you covered whether you're just starting out or looking for ways to boost your current lead generation in Dubai efforts! So read on to learn more.
9 Ways to Generate Leads in Dubai Online
There are a number of different strategies you can use to reach po-tential customers and get them interested in your product or service. Here are the nine ways to generate sales leads in Dubai, UAE Online:
1. Content marketing:
One popular and extremely useful method for lead generation is content marketing. You can attract attention and build trust with potential leads by creating informative and engaging content.
2. Landing pages, website optimization, and SEO: :
Landing pages, website optimization, and SEO can also be effec-tive in lead generation, as they help you to appear more prominently in search engine results.
3. Email: :
Email marketing can be another helpful tool for generating leads. By sending targeted emails to potential customers, you can introduce them to your product or service and encourage them to take action.
4. Social media: :
Social media can also be used to generate leads. You can reach a wider audience and build relationships with potential customers by creat-ing and sharing content on social media. Using social media for lead generation is increasing in popularity every day.
5. Webinars: :
Webinars can be an effective tool for lead generation Dubai as they provide an opportunity to share valuable information with potential cus-tomers and build trust.
6. Review platforms: :
Review platforms can also help generate leads. By encouraging customers to leave reviews, you can show potential customers that you are a reliable and trusted business.
7. Online PR: :
Online PR can be an effective way to generate leads in Dubai. You can reach a wider audience and build credibility by promoting your busi-ness in the media.
8. PPC ads: :
PPC ads can be a helpful tool for lead generation Dubai. You can reach a wider audience and generate leads by targeting potential cus-tomers with relevant ads.
9. Display ads: :
Display ads can also be effective for generating leads in Dubai online. You can reach a wider audience and generate leads by placing ads on high-traffic websites.
The bottom line of How To Generate Leads Online in Dubai :
Although it might appear difficult, generating leads online can be done easily. You may reach out to potential clients using a variety of var-ious tactics to pique their interest in your good or service. By using a combination of the nine methods listed in this article, you can start gen-erating leads online today.
The best part of lead generation Dubai is that once you get the ball rolling, it becomes easier to keep generating more leads. Always think about ways to improve your lead generation strategy to stay ahead of the competition.